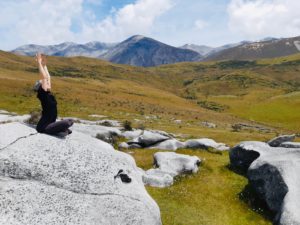 Who is Elyse ?
Elyse has been drawing since young and is now ready to show up her very own world.
She is basically gratuated as an Interior Designer but has been drawn to this area trough her passion for drawing and making beautiful picture.
Inspired by her family (she's a happy mum of a 3 years old wee girl), her passion for Yoga and all conscious practice to awake herself more has a big part in her life. Nature is also a huge source of inspiration for her.
Then, she's now dedicated to draw picture from her Heart.
She is originally from France but is now based in Christchurch, New Zealand. She was called to settle in this remote place of the world for its natural beauties and its unique lifestyle.
Thanks for supporting her growing but very new illustration business.